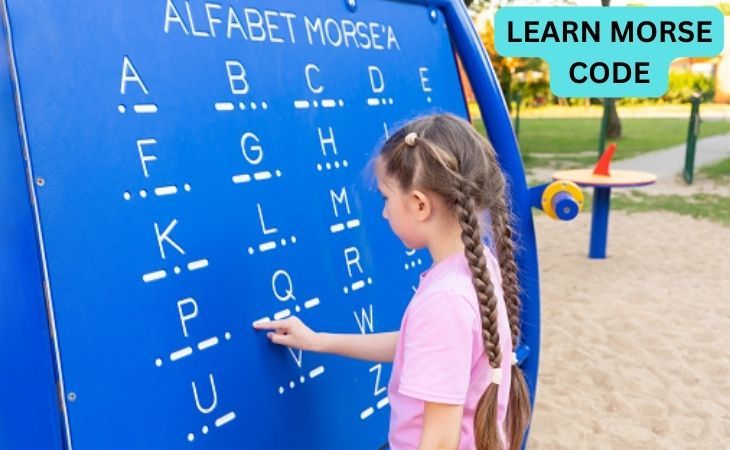 Learning Morse Code is just like learning a new brand new language and as such needs a plan of attack and practice. Here are some ideas:
1. Slow and steady wins the race
Begin to learn Morse Code by starting with the easiest and simplest letters in the alphabet.
Some of the easiest letters are:
E (. or dit)

T (- or dah)

M (– 0r dah dah)

I (.. or dit)
These Morse Code letters are the only letters in Morse Code that use one or two dits and dahs and do not combine the dits and dahs.
From there, the next easiest step is to move onto the simple dit and dah combinations, those using only 2 or 3 dits and dahs.
Here are the next Morse Code letters to learn:
A (.- or dit dah)

D (-.. or dah dit dit)

G (–. or dah dah dit)

(H) (…. or dit dit dit dit)

K (-.- or dah dit dah)

N (-. or dah dit)

O (dah dah dah)

R (.-. or dit dah dit)

S (… or dit dit dit dit)

U (..- or dit dit dah)

W (.– or dit dah dah)
Finally, ending with the more difficult letters like "C", "L", "Q", and "X", which combine 4 dits and dahs in no particular "order".
Here are the more difficult Morse Code letters:
B (-… or dah dit dit dit)

C (-.-. or dah dit dah dit)

J (.— or dit dah dah dah)

L (.-.. or dit dah dit dit)

F (..-. or dit dit dah dit)

Q (–.- or dah dah dit dah)

P (.–. dit dah dah dit)

V (…- or dit dit dit dah)

X (-..- or dah dit dit dah)

Y (-.– or dah dit dah dah)

Z (–.. or dah dah dit dit)
2. If at all possible, try to avoid visualization.
The reason that we recommend you learn Morse Code without visualizing is simple – if you learn Morse Code visually, your brain will have the following steps to translate the Morse Code you're listening to:
Your ears hear the code

Your mind says, "Hey, that's Morse Code!"

Your brain tries to bring up an IMAGE of the Morse Code letter or number you've heard

Your brain tries to match the IMAGE to the SOUND

Finally, you decide on a sound, or you miss the letter and try to go on to the next letter
That's how a typical brain works when trying to learn Morse Code visually – trust me, I know. I learned Morse Code via memorization from an Encyclopedia, and it will forever affect the way I hear and interpret Morse Code.
However, for people who are visual learners, learning visually may be the only way they learn.
If that's the case, print out or( hand writes) a copy of the Morse Code alphabet with each letter written out alongside its roman alphabet counterpart. Then, grab a notebook and copy each letter multiple times each day.
Even though many people think of Morse Code as a primarily audible language as it is most commonly used over the radio, don't forget that it is also a visual language with its written alphabet. Being able to visualize the letters as someone tries to learn Morse Code may be able to help speed up the learning process.
Here's a great image to help if you are a visual learner: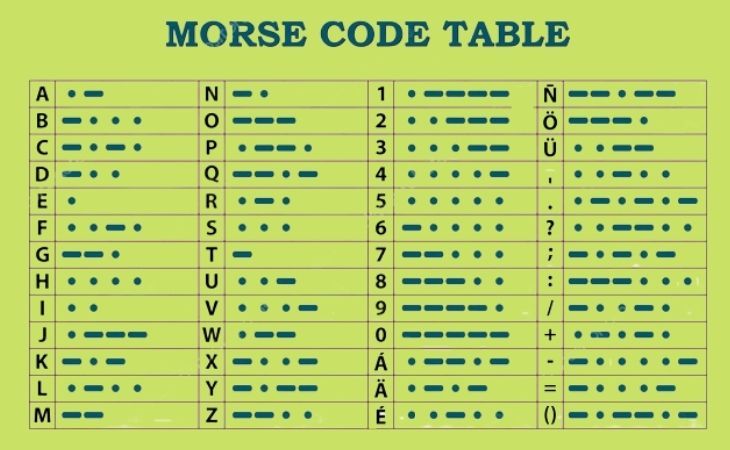 3. Listen to morse code as often as you can.
Thanks to modern technology, you can find recordings of Morse Code just about anywhere – and you can find versions that are played back slower than what would be considered "normal" conversation.

Take advantage of these options to listen to More Code and use these recordings and videos as tools to test your learning progress.

This is especially important for learning the timing and spacing between letters and between words, as well as being able to instantly and effortlessly tell the difference between a dit and dah length of time.
4. Use your voice!
Like most languages, Morse Code is both a written and auditory language. To prepare for listening to and translating dits and dahs, many people find it helpful to use their voices to sound out letters and sentences as they practice.

Another way of incorporating the learner's voice is to translate a short story, children's book, or paragraph while recording. This is a great way of creating a simple test that can be "graded" without any outside assistance later.
5. Have fun!
As with learning anything, the more personal, entertaining, and a part of everyday life the new skill becomes, the quicker it is learned and the better it "sticks". This can easily be applied to Morse Code. Emails, texting, grocery lists, notes to loved ones, and journaling are all great options for incorporating Morse Code into everyday life for a little bit of fun practicing as well as getting others around you interested in a new hobby as well!